Learning about Chinese Teas: Basic and Intermediate Course
With Chinese Government Certificate MOHRSS

THE OBJECTIVES: FOR PASSION, AND FOR FUTURE PROFESSIONALS
---
For years we have hosted Chinese experts who traveled across mountains, and masters who collected the wisdom of those who experience the tea tree daily. For years we have hosted enthusiasts of all nationalities at our tea table, sharing emotions, questions and experiences. Tea is about sharing flavors and knowledge, and after ten years since the beginning of our journey, first as tea travelers and then as producers, we want to give a solid structure to our words. We want to train the future professionals, educated and knowledgeable people, provided with the most suitable tools to gather new information, to keep improving, and to build the industry of refined teas, which is experiencing a fast expansion but lacks competent and serious professionals who have the capability of managing it with transparency and authority.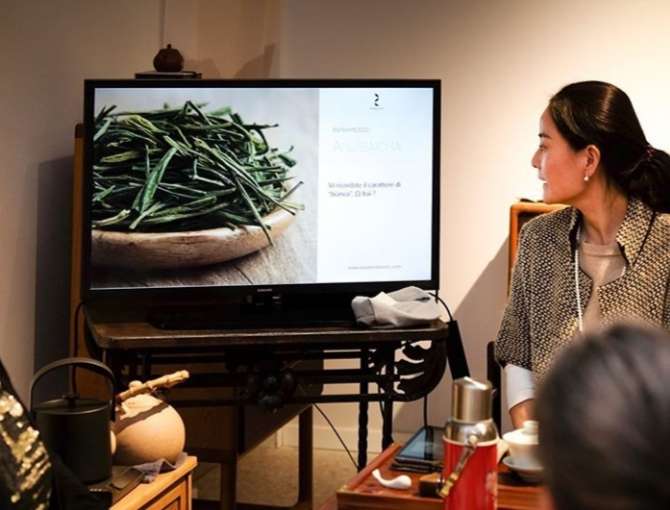 We also want to give everyone the opportunity to improve themselves by building new knowledge, experiencing the complexity of the Eastern terroir that has settled through the ages; and we want to do this by providing the tools to understand tea as an endless becoming. We will follow the teachings and programs of the Chinese Tea Academy, officially recognized by the Chinese Government at a national level, which will issue an exlcusive certificate to those who complete the course and pass the exam. We will keep both the cornerstones of the Official School and those of Eastern Leaves: sharing, conversation, seriousness in teaching, and only top quality teas. Furthermore, for each lesson we will add some Chinese language basics to allow you to both get a grasp of the cultural root of tea through its original character, and to allow you to continue your journey through the lands of tea, communicating independently what concerns your passion - and your job.

THE TEACHER
---
Vivian Zhang is a tea master who graduated at the highest level from the Chinese Tea Academy, after attending courses in Beijing and completing her specialization in Kunming. She also became a tea producer after founding her company, Eastern Leaves, on Mount Nannuo in Yunnan. Over the years, she has added the various degrees of the official training on tea - from the ceremony to the cultivation - to her liberal education in Ancient Chinese Literature. Together with Eastern Leaves, she divides her life between the mountains in Yunnan, and our studio and showroom in Milan, where she shares her experiences and the tea leaves she brings from her travels.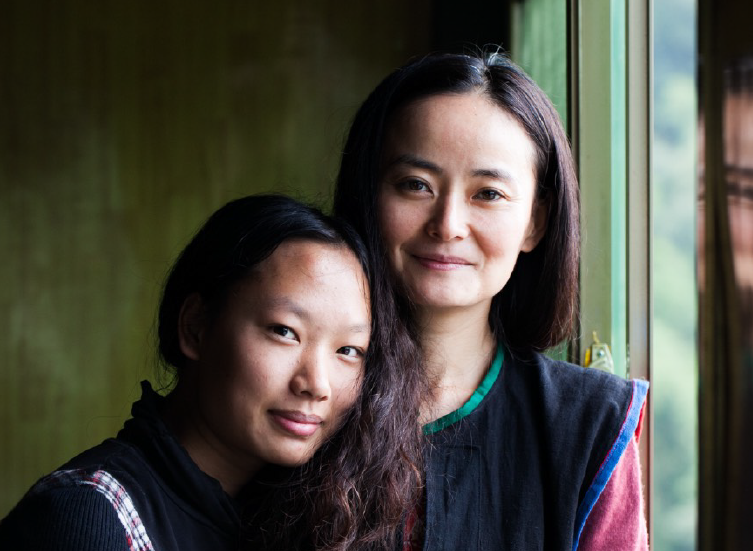 OUR METHOD
---
The course is limited in number in order to allow all students to sit at the same tea table, tasting and sharing tea and knowledge. We cannot disregard an elementary linguistic basis, in which to grasp new cultural nuances, that will be fundamental to travel and study with complete independence. We offer all students the opportunity to use our space in Milan and our tea accessories for 3 hours every week, to help them practice and meet with other students. Classes are taught in Italian and English.
---
Upon passing the exam at the end of the intermediate course, a unique certificate in "Chinese Tea Taster and Connoisseur", legally registered with the Chinese Federation, will be issued by MOHRSS, Ministry of Human Resources of People's Republic of China. Students in possession of said certificate are able to judge and accurately describe teas with respect to their own terroir, to brew tea as a professional, to trace the production techniques, and finally to understand and actively participate to market quotations.
Contact us for further info